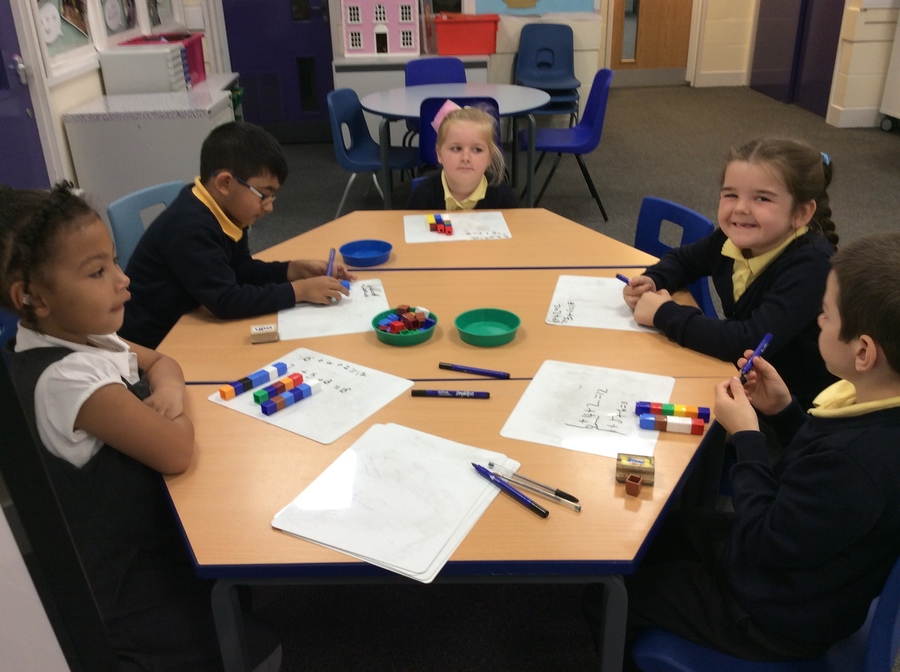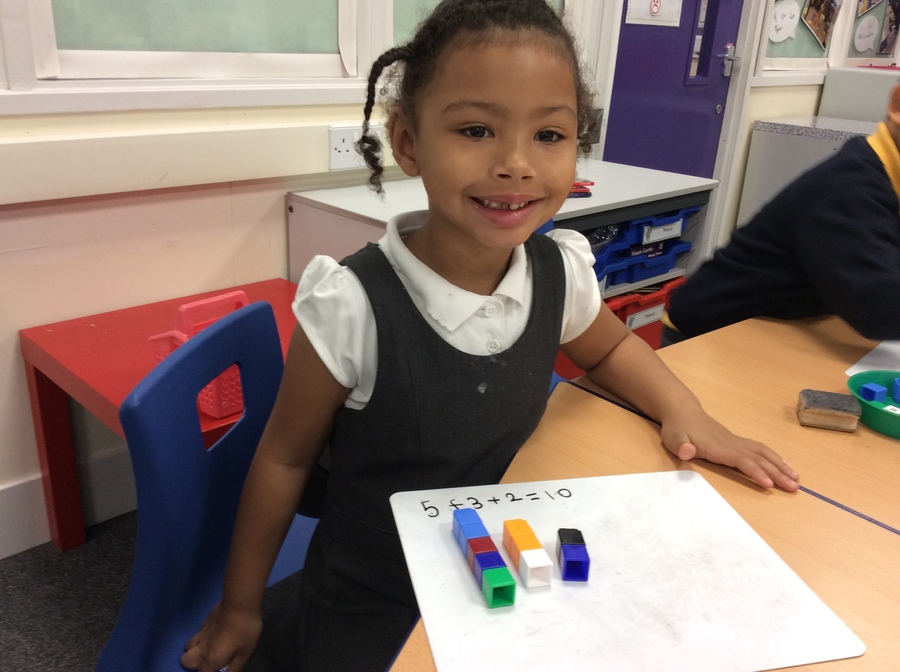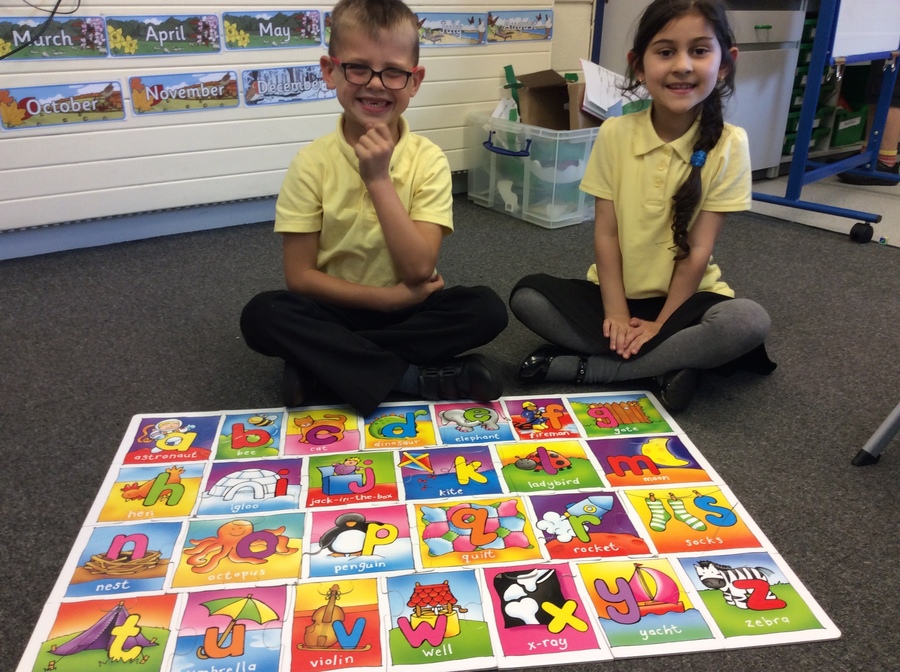 WELCOME TO YEAR 2 ELEPHANTS - 2017/18
Class Teachers: Miss A English
Y2 Classroom Support: Mrs A Owens and Miss Wood
PPA Cover- Mrs J Khaira
Autumn 2
Curriculum Theme
This term we are learning all about celebrations. We will be linking our topic into all areas of our learning with each week having a different celebration focus, with the last two weeks being all about Christmas. Fearnville has a school community of cultural and religious diversity that we feel should be celebrated and cherished as it is what makes our school unique and special.
Some questions to think about are:
What do you celebrate?

How do you celebrate?

When do you celebrate?
In Key Stage One our focus religions are Christianity and Sikhism and Islam. In RE we will be; learning about special times in our focus religions and what and how children at Fearnville like to celebrate special times in their families and communities. As part of out learning we are hoping to arrange some visits to different religious buildings and learning about how and what they celebrate.
In English we are listening and reading a range of text's including:
The Scarecrows' Wedding by Julia Donaldson
The Elves and the Shoemaker
The Jolly Christmas Postman
We will be using these stories to support our writing where we will be writing imaginative descriptions, organising out writing into paragraphs, writing formal and informal letters and making inferences on the basis of what is being said and done.
As Mathematicians we will be:
Comparing and ordering numbers from 0 up to 100; using <, > and = signs.
Using place value and number facts to solve problems.
Learning to recognise and use the inverse relationship between addition and subtraction and use this to check calculations and solve missing number problems.
Calculating mathematical statements for multiplication and division within the multiplication tables and writing them using the multiplication (x), division (÷) and equals (=) signs
Recognising, finding, naming and writing fractions 1/2, 1/4, 2/4 and 3/4 of a length, shape, set of objects or quantity.
Investigating units of measure, including; length, mass and time
As Scientists we will be learning all about materials:
Investigating materials and their properties,
Comparing and grouping together a variety of everyday materials on the basis of their physical properties
Experimenting with materials and substances to find out which properties make materials suitable for particular purposes.
Conducting experiments to find out what effects, heat, water and pressure have on different materials.
As Historians we will be:
Using artefacts, stories and pictures to find out about the Great Fire of London
Sequencing the events chronologically
Looking at Samuel Pepys diary entry and recording the events of the Great Fire.
Researching the history of the Christmas tree
Recording the history of the Christmas tree on a timeline.
As Designers we will be:
Using ingredients to make 3 different foods for three of the different celebrations that we will be learning about.
Designing and making the packaging for these items thinking about their purpose and evaluating and improving our designs.
As computing experts we will be:
Using computers to make a digital creation each week for a different celebration. We will be importing images and inserting text to make posters, cards and invitations.
As Gymnasts we will be:
Learning the 7 key body shapes.
Imitating, innovating and creating, individual and paired sequences.
Homework
Homework will continue to be spellings that are given out every Friday. We have been encouraging children to bring these back by rewarding them with two team points. Check your child is completing this properly and support them in doing so by testing them on the spellings.
In addition to this we are starting 'Book Talk' grids. Children are expected to complete one of these a week. We have already done some practising in school but more information to follow at parents' evening!
Keep accessing Bug Club at home with your children!
Autumn 1
Curriculum Theme-
This term our theme is 'Into the Woods'. We will be linking out theme into all areas of our learning. We are thinking about temperate 'fairy tale' woods in our English lessons and exploring tropical jungles in our Art lessons and researching about different animals that live in the two contrasting habitats.
Some questions we are thinking about in school are:
What do we know about woods?
Who and what lives in the woods?
Where are woods in our local area?
What do woods look like in different countries?
We are going to visit a local woodland habitat for our first school trip. However, you could support your child's learning at home by visiting a wood too!
In English we will be reading and listening to a range of texts including:
Little Red Riding Hood
The Gruffalo by Julia Donaldson
Leaf Man by Lois Ehlbert
To support our learning we will be discussing the stories, answering questions, using drama and performance to help us understand characters and investigating the different characters, settings and events. We will also be learning and practising Little Red Riding Hood as an oral story and learning oral and written instructions.
As writers we will be retelling the story of Little Red Riding Hood and writing instructions independently.
As Mathematicians We Will Be:
Ordering and comparing numbers.
Investigating place value.
Practising addition and subtraction calculations using practical resources and moving on to more formal recording.
Applying strategies and skills to solve problems.
Investigating multiplication and division as grouping.
Solving problems involving all four number operations
As Scientists we will be:
Considering the differences between things that are living, dead and have never lived.
Categorising animals into groups
Identifying and naming a variety of plants and animals in their habitats, including micro-habitats
Identifying and describing how different habitats provide for the varying needs of animals.
As Geographers we will be:
Investigating the character of my own area.
Describing features in the environment using geographical vocabulary.
Using positional and directional language including North, South, East, West
Creating maps using areal views and designing a key.
Presenting information and debating opposing views
As designers we will be:
Describing, discussing and analysing designers work.
Working on a collaborative piece using practised skills
For our end project we will be designing and making a habitat for a woodland animal.
In Key Stage One our focus religions are Islam, Christianity and Sikhism. Our learning focus is based around a question each half term. This terms is:
Can you tell what someone believes by what they look like?
Homework
Our main focus these year is reading! Make sure you a reading every night with your child and signing their reading record. We will then change their book in school.
Children are carrying on bringing home the 'look, cover, write, say, check' spelling sheets. Help your child by reading the words with them and making sure they are covering the spellings! These will be handed out on a Friday and then children have a full week to practise these and they need to be back in school for the following Friday when we will be doing a spelling test.
We will also start giving out the times tables this term. Practise these with your children, it is important that they have instant recall to help with problem solving and calculation. If your child already knows them there is no harm in practising! A good website to do this is top marks 'hit the button' where children can race against the time to answer the questions. It can be found here:
http://www.topmarks.co.uk/maths-games/hit-the-button
Bug Club
A further reminder about our online reading system where children can access books online at home. To access follow the website:
Children have been sent home with book marks that have their username and password on them.
The password for all children is: elephants
The school code is: fepr
Any problems with logging on make sure you let us know so it can be solved as quickly as possible.
Other educational websites to use:
As a school we subscribe to educationcity.com , purplemash.com and mathletics.com
All log ins have been stuck in your child's reading journal on the first page.
We have recently undertaken a new Maths scheme called Inspire Maths. Here are some home learning activities that you can complete with your child:
Timetable
Monday: Outdoor P.E.
Tuesday:
Wednesday: Indoor PE
Thursday:
Friday: Look, Cover, Write, Say, Check spelling practise homework and maths homework.
Keep practising times tables at home with your children. It is important children have instant recall of the 2, 3, 5, 10 times table.
P.E kits have been suppied for children throughout school. These kits will be washed by us so don't worry about bringing in any kit!